Kombi Name: Django (say hi to brother Cassidy)
Servicing the regions of: 3 hour radius of Adelaide
Real Kombi Celebrations weddings with Django: Click here
Brag book: As seen in Channel 7's Collecting Aussie Kombi's story, April 2015
Seating Capacity: 6-7 (8 max. including your chauffeur)
Exterior Colour: Blue and ivory white
Interior colour:  Basalt & Grey Vinyl
Special features: 15 windows, Luggage racks, Safari windows
Seating style: Bench seats face forward
Seat-belts + child-restraints: Please note Django is not suitable for passengers under the age of 7 years.  Please view our FAQ
Stereo system: iPhone connectivity for your own playlists
Operator Accreditation No.018992 (SA)
Click on one of the photos below to view Django's wedding album 



Looking for kombi hire Adelaide.  Django born in 1965 and features 15 windows is a real show-stopper, his stunning blue and white exterior and classic vintage grey interior are the perfect combination for most event colour schemes and as a registered 8-seater kombi, Django can seat 6-7 guests (8 including your chauffeur), which makes organising transport for a large wedding party or group affordable and easy.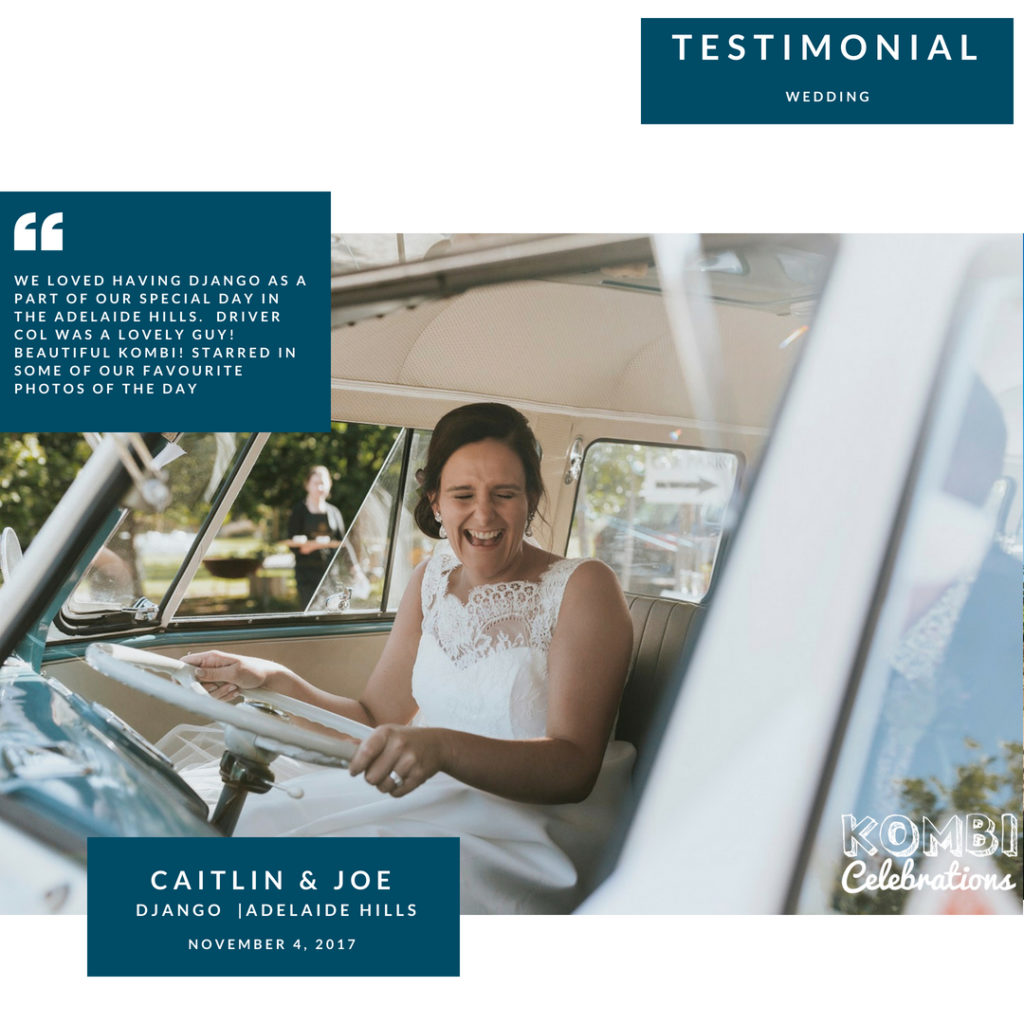 I look forward to being part of your very special day, thanks for visiting my page.
Django the kombi
x